Covered in grass, this easy-to-miss duplex is modeled after a seashell.
Carl Drew and his wife Jennie Malloy showed interest in a home so unusual, they were asked to do a sanity check.
"When we first learned about it, our youngest son was in high school. We told him, 'We're coming up to Jacksonville for the weekend because we want to see this home,'" Malloy remembers. "He said, 'What? We're going to see a cave with eyes? What? Are you okay?'"
The couple ended up buying the Atlantic Beach duplex built into a sand dune.
From the street, it looks like a grassy knoll: green blades glinting in the sun, a pair of wooden staircases leading to a deck above. The front doors are barely visible through small swirls in the mound.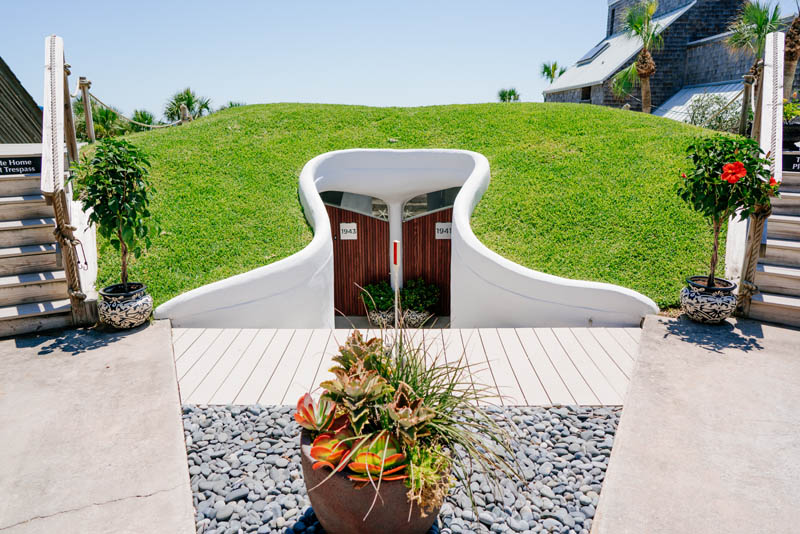 From the beach, two horseshoe-shaped openings conceal a pair of sliding glass doors. Tall grass hides a private, sandy fire pit.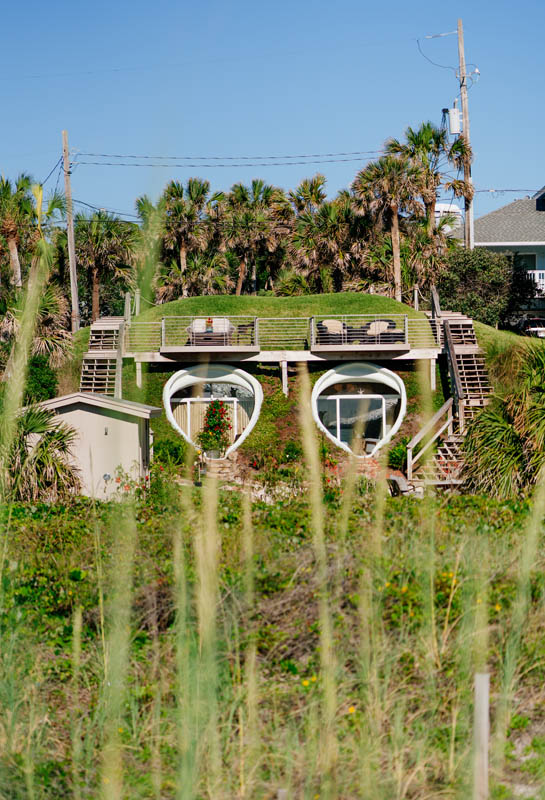 If you blink, you'll miss the place.
Drew wouldn't have it any other way. Having grown up in the area, he remembers scores of people driving past the lot in the 1970s to watch workers create the unique living spaces.
As Drew tells it, when Hurricane Dora hit in 1964, the storm left behind a sand dune. The famed architect next door, William Morgan, saw an opportunity: build a masterpiece — a home unlike any other — by taking advantage of the canvas Mother Nature created.
"Everybody wanted to come by and see it as it was being built," Drew said. "It was built around the concept of being environmentally sensitive: building structures into the environment and not dominating the environment."
The structure, known locally as the Dune House, has no right angles — only curves. It's insulated by the earth around it, keeping it cool in summer and warm in winter.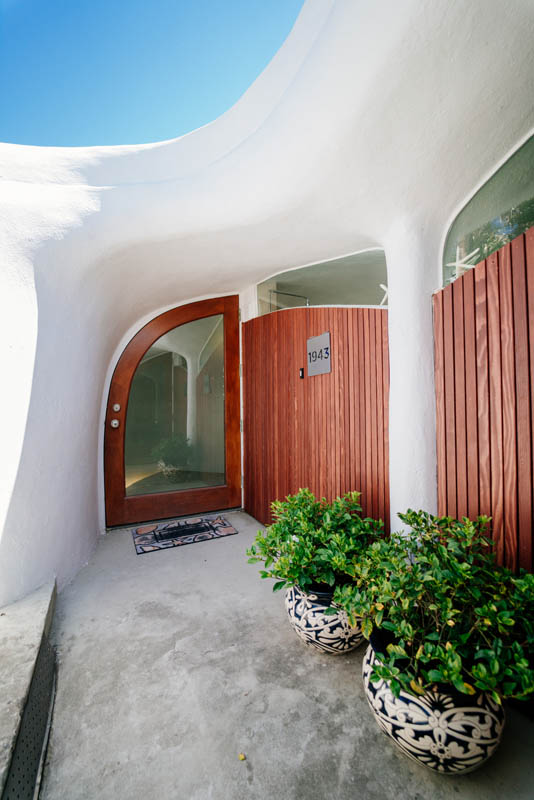 The interior walls, ceilings and spiral staircases are modeled after a nautilus shell, with each stair progressively narrower as you climb.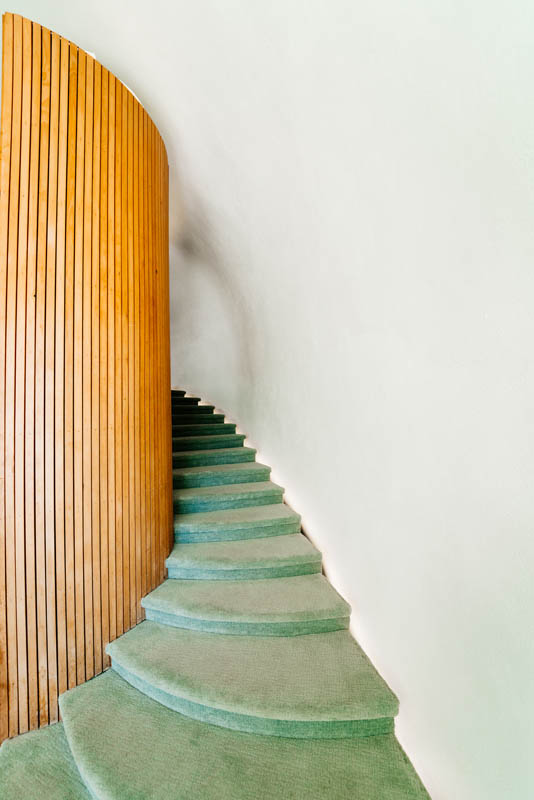 When Drew and Malloy came up from South Florida and bought the Dune House in 2012, the purchase took a bit of convincing.
"When we first saw it, I thought, 'Oh boy. This needs some updating,' but the bones were good," said Malloy. "Carl started to look into other works by William Morgan, and the lightbulb went off, like, 'Wow, this is really neat.'"
"It's not thinking inside the box or four corners of the box," she continued. "You're really outside the box."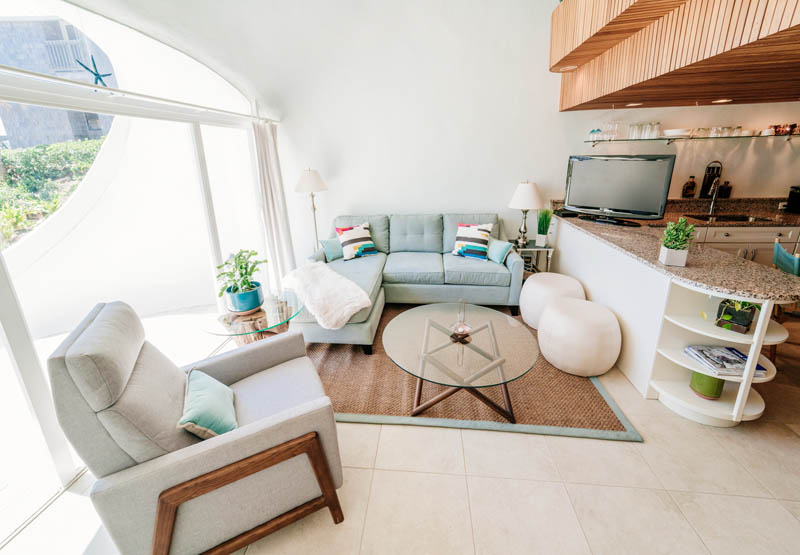 As part of their arrangement with Morgan, the couple agreed to keep the original design, but updated some features. Out came the '70s shag carpet and in went marble floors. The pair added a Zen garden using local shells and rocks.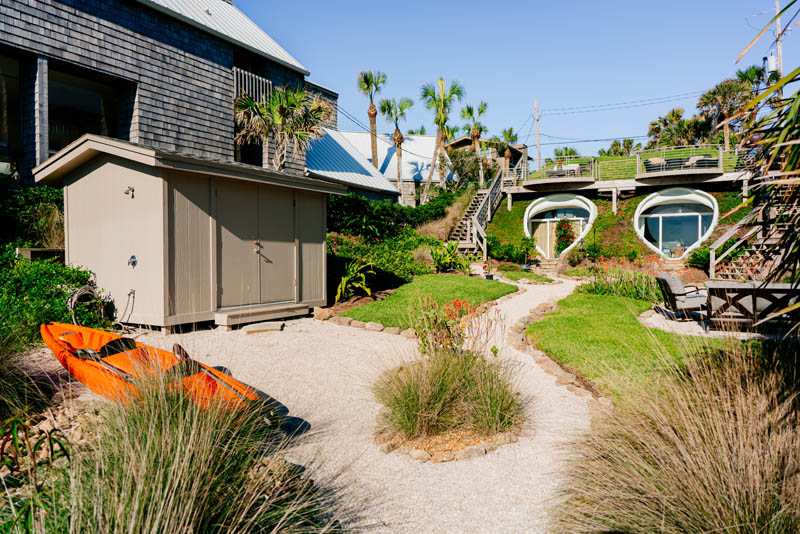 Each 750-square-foot unit has a lofted bedroom space and closets built into the wood-paneled walls.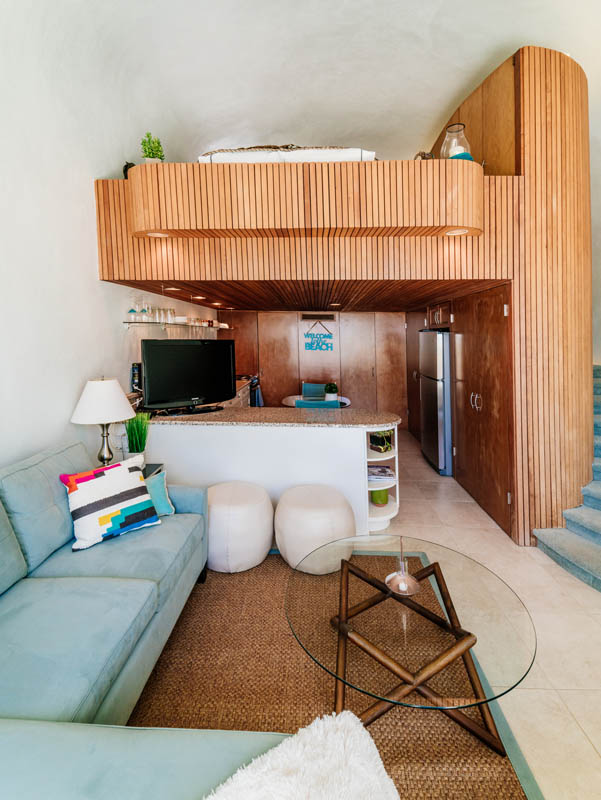 The couple also splurged on custom wood decks on top of the knoll, giving them a chance to gaze at the beach vista each morning and breathe the ocean air at night.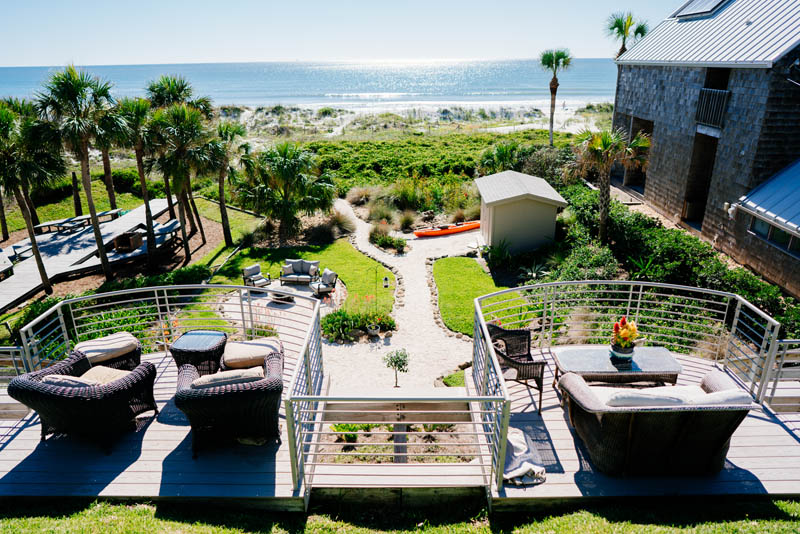 In the process, they may have upset some of the kids nearby, though.
"When we first got it, there was no deck, and so in between the two units was a straight, steep shot of grass going right down to the base. It's a good 25-30 feet, and so the neighborhood kids would ride their bikes to the top of it and then come shooting down in between," Drew recalled.
"We had to remedy that situation pretty quickly," he said. "I think the kids weren't happy with us, but it's a little safer now."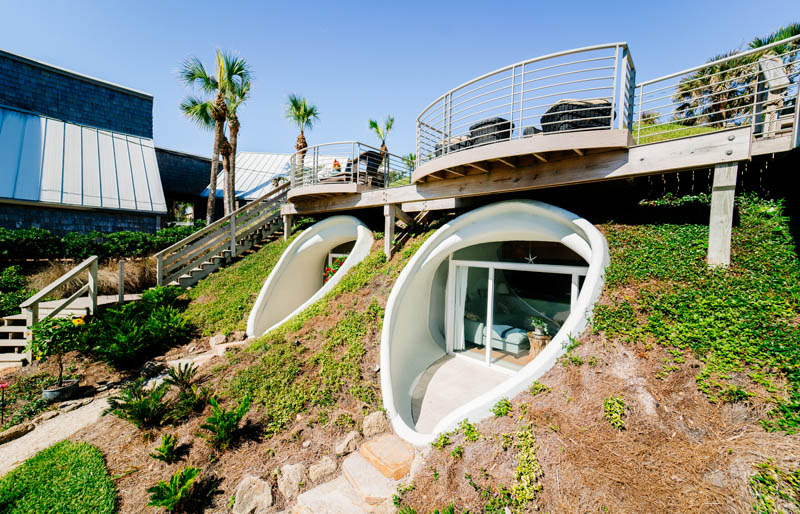 The grassy roof still requires plenty of maintenance. (And yes, that does involve mowing the roof.)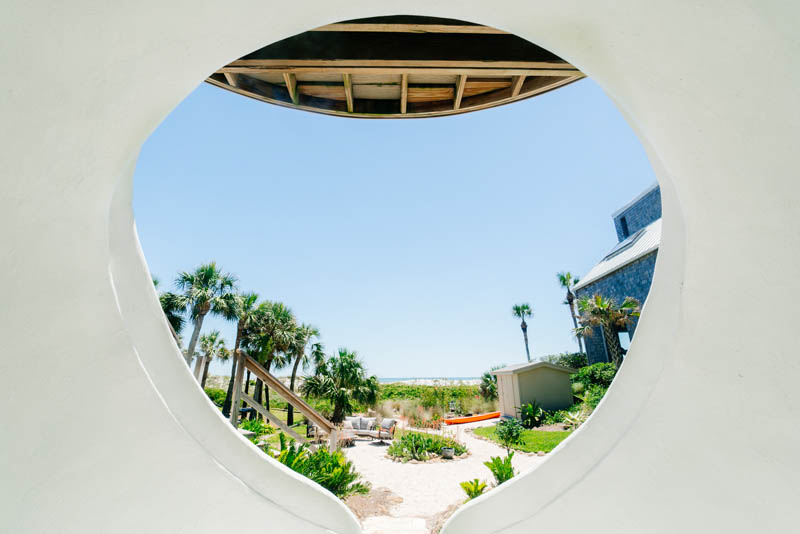 After owning the place for five years, Drew and Malloy say it's had an unusual way of growing on them and their family. Even as they've become landlords, renting out both units, they've felt a sense of responsibility in passing the architect's original vision to future generations. Of note, their youngest son has come around since they bought the property.
"He, like many teenagers, was very abrasive about it. Then a strange thing happened," Malloy recalled. "We spent some time in the Dune House, and all of a sudden he wanted to study architecture.
"It moved him in a way that we were really not expecting."