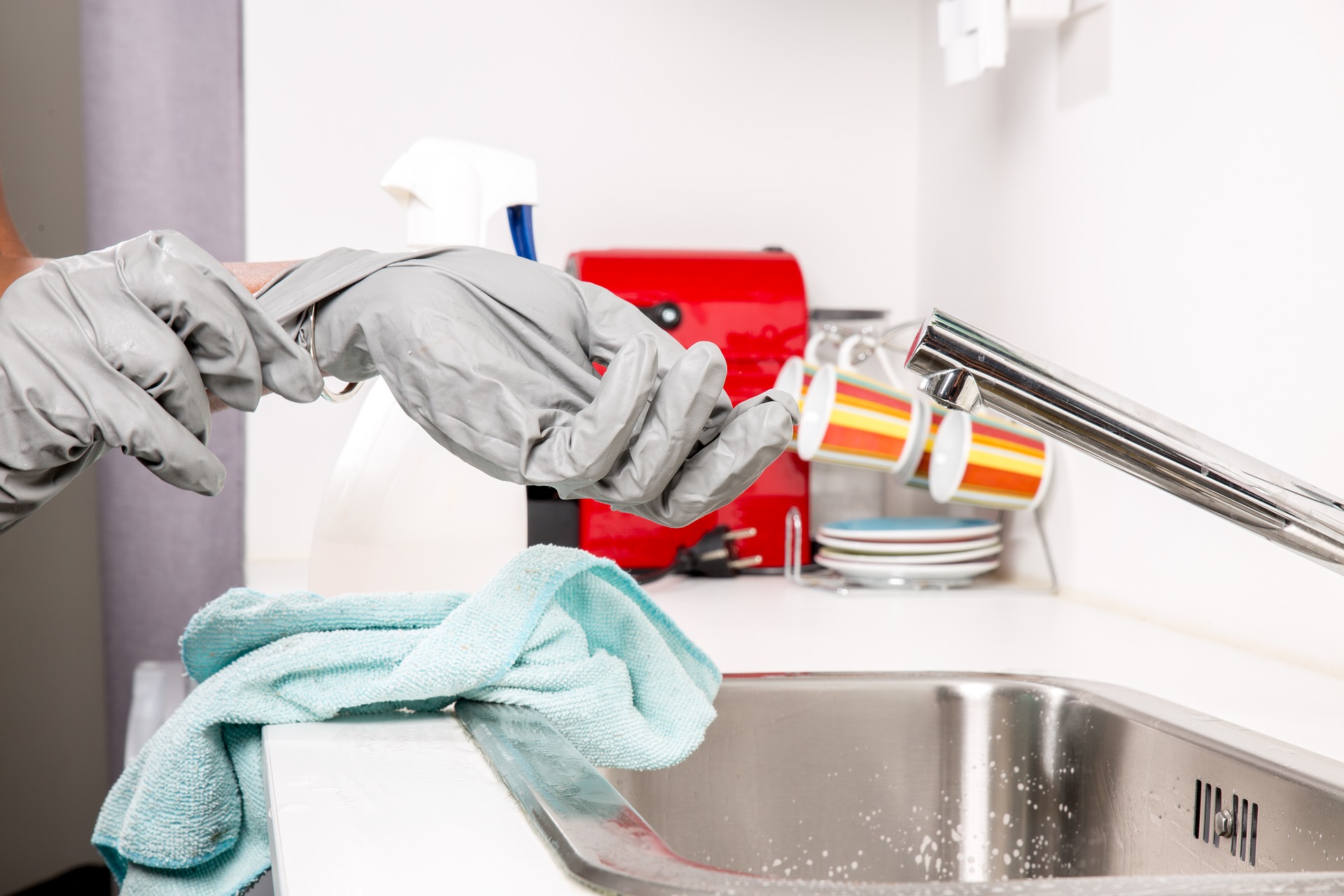 This year, spring cleaning takes on a whole new meaning as the world works hard to prevent the spread of COVID-19. Cleaning and disinfecting our homes is more important than ever in order to create a safe environment for our families to live, work and play in. Also, as many of us are sheltering at home, there may be a bit more time to dig into a deep clean.
No matter your current situation, it can feel overwhelming to figure out where to start, but breaking the process down into steps or cleaning room by room can make things a little easier. Here are some helpful cleaning tips to help you create a safer home environment this spring.
Step One: Declutter
Decluttering and organizing the belongings in your home is an important part of any spring cleaning strategy, and is an especially important step to take before starting any deep cleaning or disinfecting. Clutter is not only a source of stress or distraction for many, but it can also impede cleaning—it's very difficult to clean an area when unnecessary items are in the way.
Start with gathering all dirty laundry and placing it in a hamper, collecting all loose papers and mail and organizing them using your filing system of choice, and moving items like books onto a single shelf or other storage container. While organizing can always take place at a later date, your main goal should be to move unnecessary items off of surfaces so that you have access to clean them.
If someone in your home has been under the weather, consider wearing disposable gloves when handling items like dishes or laundry.
Step Two: Deep Clean
The Centers for Disease Control and Prevention (CDC) recommends cleaning surfaces in your home with soap and water prior to taking disinfecting measures. Diving straight into disinfecting before properly cleaning your home can hinder your efforts to create the safest environment possible for your family. Cleaning typically includes measures to kill germs, dirt and other impurities from home surfaces. Disinfecting takes it one step further and uses chemicals or other substances to kill even more germs on surfaces. Using both tactics—in the right order—is your best bet to reduce the spread of germs in your home.
Take your cleaning room by room and work from the top down. Start with cleaning items like ceiling fans and vents, moving to walls and cupboards, then flat surfaces like

counter-tops

and tables. This method will allow dust, dirt and debris to fall onto areas that haven't been cleaned yet—making the process easier for you. Finish with sweeping and/or vacuuming prior to mopping all floors. It's generally good practice to wear gloves when dealing with cleaning products, but you might consider using different gloves for different areas (think kitchen vs. bathroom) to further reduce the spread of germs. Also, wash your hands often with soap and water.
Step Three: Disinfect
Effective and regular disinfection is the most important step in reducing the spread of germs, no matter what time of year. Look for EPA-registered disinfectants that are appropriate for the different surfaces in your home, and follow the label instructions regarding use and length of time. Focus particularly on frequently touched surfaces—door knobs, light switches, handles, toilets, faucets, electronics, counters, etc. These high-traffic areas should be cleaned and disinfected routinely in order to ensure a safe environment.
Repetition Is Key
To truly stop the spread of infection, cleaning and disinfecting should be an ongoing project. How often you should clean and disinfect different areas of your home depends on how often items are used. The CDC recommends cleaning and disinfecting high-touch surfaces daily in common household areas like the kitchen, bathroom and TV room.
Commonly Missed Areas
Vehicles (steering wheels, door handles, cup holders)
Refrigerator, freezer and microwave handles
Washer and dryer controls
Shared pens, pencils and markers
Your home should be a safe, comfortable environment for you and your family, especially during these difficult times. Cleaning surfaces followed by proper disinfection is a best practice measure to prevent illness and the spread of illness in your household.
Article Source: RISMedia's HouseCall By Brentnie Daggett
This blog claims no credit for any images/material posted on this site unless otherwise noted and are copyright to its respectful owners. If there is an image/material on this blog that belongs to you and do not wish for it to appear on this site, please contact us and it will be removed.
Neither Keller Williams Realty, Inc. nor The Maxey Home Team is affiliated companies with RISMedia, their products, or their services.