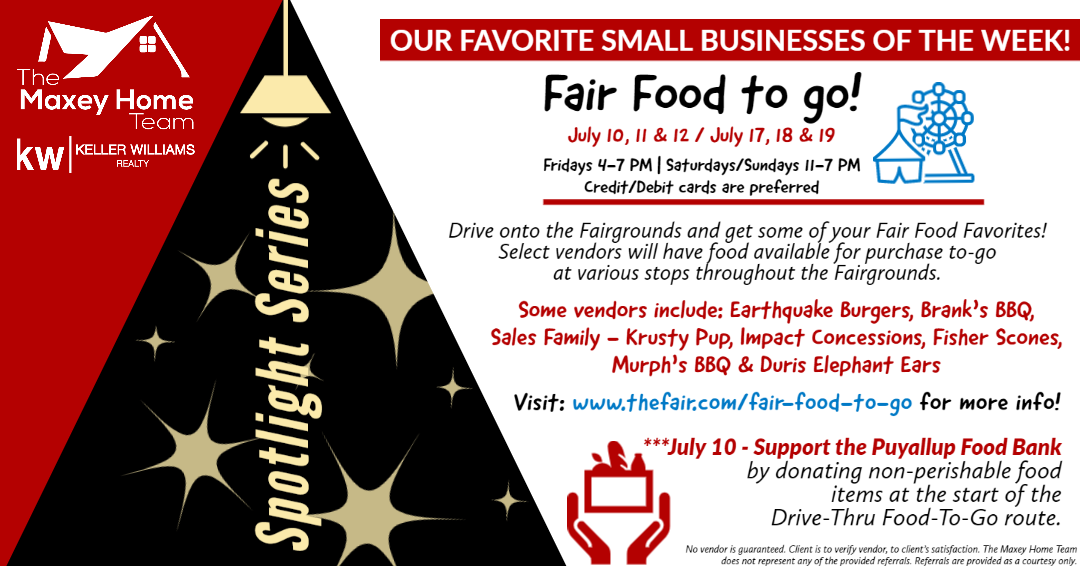 🎠 Washington State Fair Event! 🎠
Get your Fair Food to go! 🎡
July 10, 11 & 12 | July 17, 18 & 19
Hours: Fridays 4-7 PM | Saturdays/Sundays 11-7 PM
Credit/Debit cards are preferred 💳
🚘 Drive onto the Fairgrounds and get some of your Fair Food Favorites! Select vendors will have food available for purchase to-go at various stops throughout the Fairgrounds.
😋 Local vendors include: Earthquake Burgers, Brank's BBQ, Sales Family - Krusty Pup, Impact Concessions, Fisher Scones,Murph's BBQ & Duris Elephant Ears
***July 10 - Support the Puyallup Food Bank by donating non-perishable food items at the start of the Drive-Thru Food-To-Go route.***
.
#earthquakesbiggestburger #branksbbq #murphsbbq #krustypup #fisherscones #ImpactConcessions #DurisElephantEars #puyallupfair #dothepuyallup #washingtonstatefair #wastatefair #fairtradition #seattlefoodie #visitseattle #summer #food #foodporn #instafood #instagood #pnw #puyallup #yum #eat #eats #foodstagram #foodgram #yummy #fairfood #supportsmallbusinesses #shoplocal