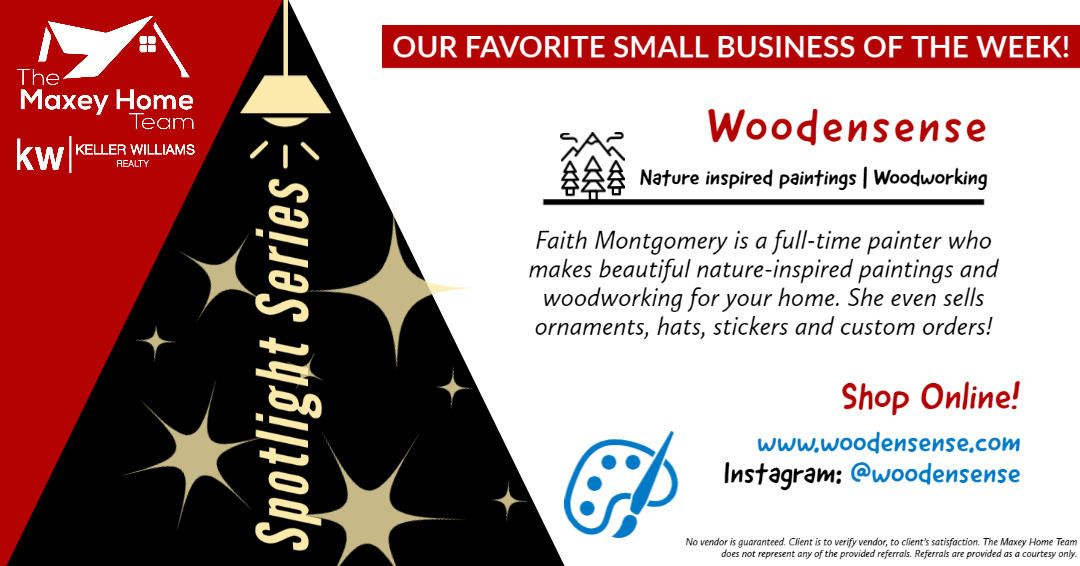 Here is another one of our favorite small businesses! Remember to shop small & support local.
-
Woodensense
Nature inspired paintings | Woodworking
-
Faith Montgomery is a full-time painter who makes beautiful nature-inspired paintings and woodworking for your home. She even sells ornaments, hats, stickers and custom orders!
-
.
#maxeyhometeam #smallbusiness #local #business #vendor #localbusiness #entrepreneur #businessowner #smallbusinesslove #startupbusiness #smallbusinessowner #beyourownboss #entrepreneurial #entrepreneursofinstagram #art #artlover #smallbusinessspotlight #hardworker #natural #success #biztip #helpothers #businesslife #mtrainier #seattle #puyallup #tacoma #woodensense #spanaway #pnw