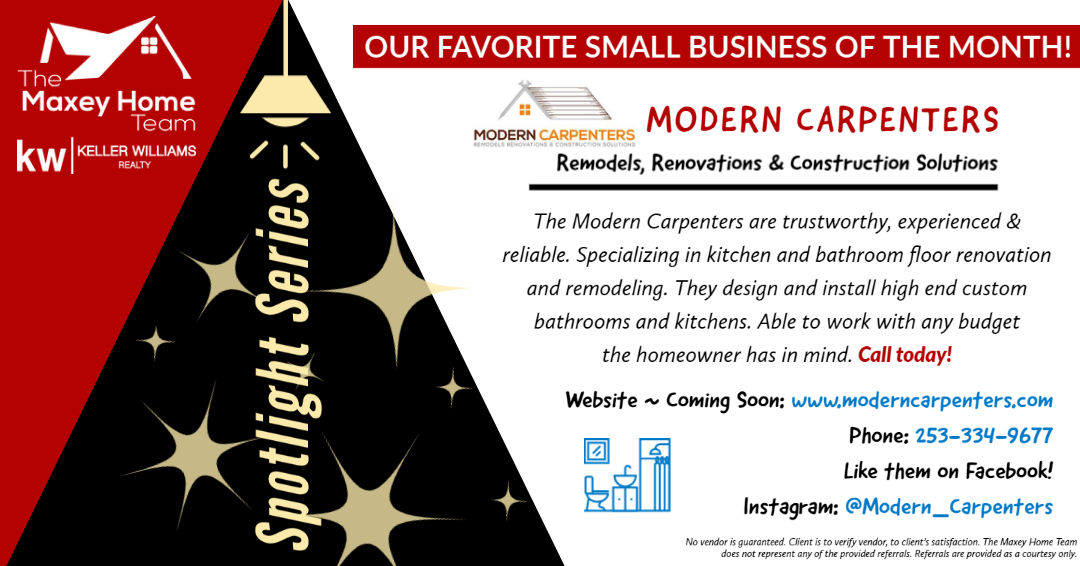 Here is another one of our favorite small businesses! Remember to shop small & support local.
MODERN CARPENTERS
Remodels, Renovations & Construction Solutions
-
The Modern Carpenters are trustworthy, experienced & reliable. Specializing in kitchen and bathroom floor renovation and remodeling. They design and install high end custom bathrooms and kitchens. Able to work with any budget the homeowner has in mind. Call today!
-
Phone: 253-334-9677
.
#maxeyhometeam #smallbusiness #local #business #vendor #localbusiness #entrepreneur #businessowner #smallbusinesslove #startupbusiness #smallbusinessowner #beyourownboss #entrepreneurial #entrepreneursofinstagram #remodel #bathroom #smallbusinessspotlight #hardworker #kitchen #success #biztip #helpothers #businesslife #design #seattle #puyallup #tacoma #pugetsound #moderncarpenters #pnw